Ten Minutes in the Morning with … Lynette Laming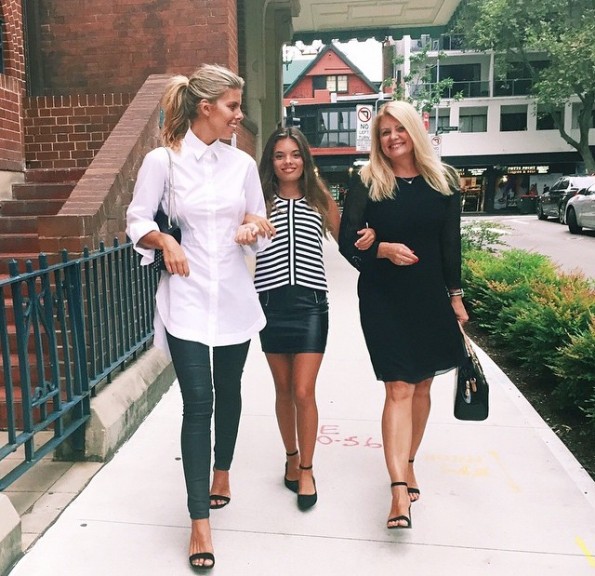 Natasha Oakley, world renowned blogger and media personality names her mother, Lynette Laming, as her inspiration for style and beauty. We sat down with Lynette, herself a former Miss Australia and owner of Laming Property, to discover her secrets for ourselves:
P. Up with the alarm, or sleep in?
LL. I have always naturally woken early. Being a mother and owner of my real estate agency, Laming Property, there's no time to snooze.
P. Does every morning look the same, or do you like to mix things up?
LL. Most mornings, getting my youngest daughter to school and myself to work is routine. On the weekends, I'll mix it up with yoga, a walk around Centennial Park or from my office in Potts Point to the Opera House and then I'll do brunch with friends.
P. Yoga or a run?
LL. Yoga or Pilates as I like to incorporate relaxation with fitness.
P. Coffee or green juice? How do you take it?
LL. I still like to have my morning coffee but will have a green juice mid morning or afternoon. It's important for me to stay healthy and active so I am able to juggle being a mother of three and a demanding but enjoyable work schedule.
P. What's the one product you can't live without?
LL. My Pellelucent lightweight moisturiser, morning and night.
P. Makeup or fresh faced?
LL. Fresh faced. I prefer a natural look, light mascara and a lipstick at the most.
P. What do you read in the morning? iPhone, magazine or print?
LL. I love to read the paper on the weekends but during the week when I'm on the go I will keep up-to-date on my iPhone.
P. Breakfast – at the table, or on the go?
LL. At the table. My two eldest daughters live away from home but my youngest who is 13 still lives at home so dinner time is our favourite time to spend together and chat about our days.