Five Easy Steps to Add to Your Skin-Care Routine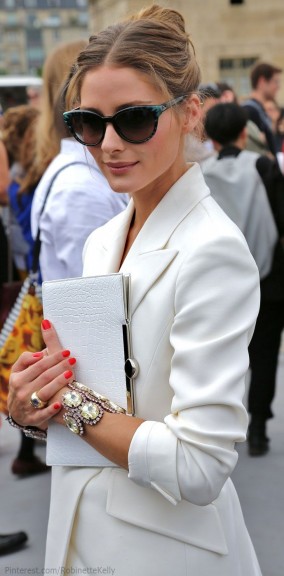 If your beauty routine is in need of a little refinement, there are a few quick and easy steps you can take that don't involve a whole host of new products. We've broken down our favorite tips to build into your skin care plan below.
1. Drink Lemon and Warm Water in the Morning
If you're already in the healthy habit of cleansing and moisturising every morning, try starting your day by drinking a soothing cup of warm water and fresh lemon. As well as helping to clarify your skin, taking a moment to do this every day can assist in detoxing your body, boosting your immune system, balancing pH levels amid other mood enhancing perks!
2. Use Sunscreen Before Applying Makeup
Okay, this technically is a product-related tip! However, so many people overlook the importance of wearing sunscreen daily. Apart from helping to protect your skin from harsh UV rays, adding a layer of sunscreen before foundation will aid in keeping your skin dewy through the day. It will also allow you to blend your base products, conceal and contour shades more easily and help your skin to maintain a gorgeous glow.
3. Wear Sunglasses Whenever You Go Outside
Perhaps the most achievable step you can take each day to improve your beauty routine is to never leave the house without a pair of polarized shades. While sunglasses with non-polarized lenses do appear to reduce the intensity of light directly to your pupil, they cannot counter the effects of light coming from all directions. This can be damaging to the very fine skin around your eyes. What a wonderful excuse to indulge in some gorgeous, polarized eyewear!
4. Drink One Antioxidising Juice A Day
Juicing daily is a fantastic way to help nourish your skin and prevent the effects of free radicals (unstable molecules that naturally circle your body). The most effective antioxidant juices contain a mixture of darker colored organic fruits and vegetables such as blueberries, plums, kale and spinach. While it can be quite time consuming to prepare juices, pre-cutting all your ingredients on the weekend and putting them into containers will speed up the process. There are also a great range of freshly bottled juices on the market that can help enhance your skin.
5. Always Sleep on a Silk Pillow
You spend so much of your life sleeping, but this time is not necessarily good for your skin. A silk slip will help your skin glide across your pillow and breathe during the night, instead of creasing for hours on heavy cotton or synthetic fabrics. Pure mulberry silk is ideal for this as it is an incredibly soft, natural, hypoallergenic fiber, which contains amino acids that are friendly to skin and your hair.
Maintaining an age management skin care routine is key to helping preserve a beautiful complexion. Try incorporating the above tips into your beauty rituals to maintain beautiful skin in the long term!