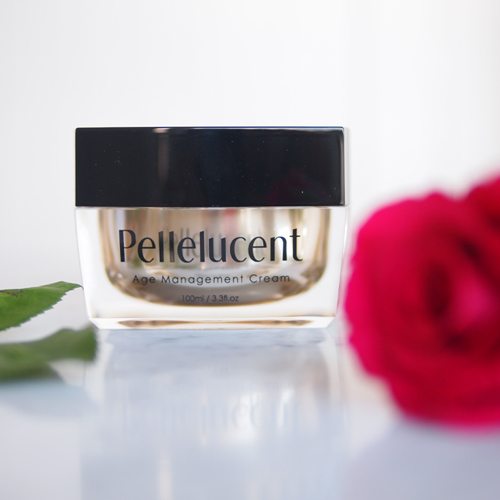 SKIN CARE TIPS FROM PELLELUCENT
4 REASONS YOU NEED A SERIOUS SKIN CARE REGIME WITH THE BEST ANTI AGEING SKINCARE
If you could bottle time in a jar, wouldn't you? Whether you're 25 or 65, we're all for embracing practices and the best anti ageing products that help you maintain your glow and have people asking you the secret to your skin.
If, up until now, you've been stocking up on skin care at the chemist or department store, it's time to get serious about your skin with the best anti aging products.
The key to a beautiful complexion is daily care and smart prevention. That doesn't have to mean a complicated range of eye-creams, neck-creams, décolletage masks, pore-refiners and collagen boosters. The best anti ageing skincare is often based on the most simple routine.
1. Use the best anti ageing products based on serious ingredients
Pellelucent is based on a cutting-edge compound from Europe that works to even out the complexion and refine the appearance of the skin, giving it an immediate boost. We find that Pellelucent is often considered to be the best anti ageing night cream as we have added a range of anti-oxidents and native Australian botanicals such as Kakadu Plum and a unique sea-weed compound, that with continued use, provide serious long-term benefits to the skin.
2. Don't risk a reaction
Pellelucent does not contain parabens or phthalates, or ingredients that can irritate the skin. Pellelucent has been designed to be kind and gentle, even on the most sensitive skin. Irritants to the skin not only cause visible reactions such as redness and inflammation, but they actually accelerate the ageing process in our skin, so the best anti aging creams are low-irritant.
3. The sooner you start, the better
Any doctor will tell you, prevention is better than cure. Pellelucent is one of the best anti aging creams on the market and is a wonderful way to address the signs of ageing and our affordable and simple approach also works well to maintain younger skin. We work with the philosophy that the best anti ageing skin care routine is quick and simple – easily incorporated into your busy lifestyle.
4. You'll get more compliments from friends and family!
Do we need to say more? We can't wait to share some of the stories we've been hearing from our customers on our blog and on our Instagram and Facebook  pages . Let us know how Pellelucent is the best anti aging skin care for you and join us on our social media platforms for even more beauty tips, tricks and sneak peeks into what's happening behind the scenes at Pellelucent.
The moral of this story? We're proud of Pellelucent's bottled, effective simplicity – and we think it's definitely time you started a serious skincare regime based around the best anti ageing skin care.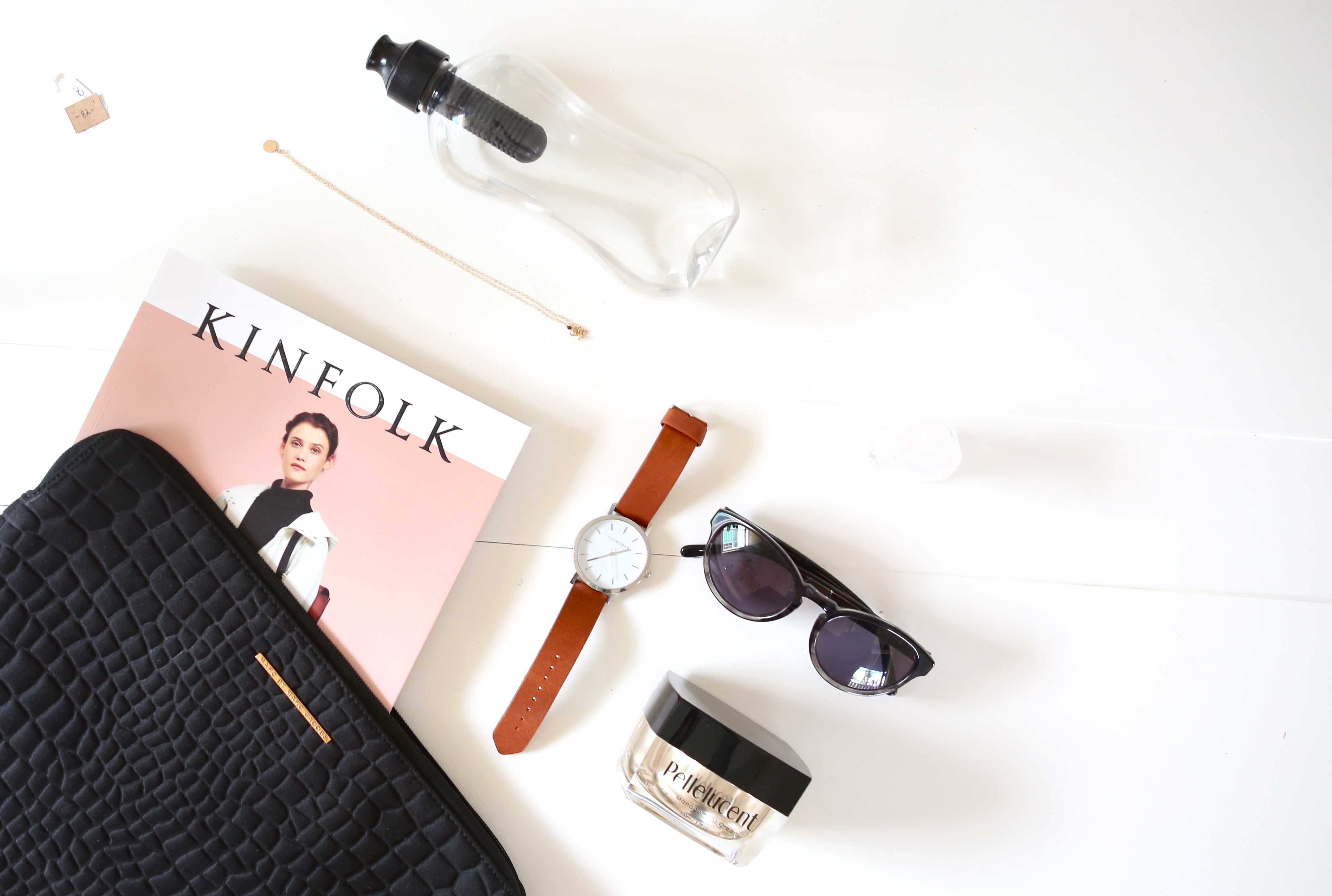 NINE ESSENTIAL BEAUTY PRODUCTS TO KEEP IN YOUR CARRY-ON LUGGAGE
If you're soon to be jetting-off to holiday abroad, you probably have a long to-do list to complete before you leave. Despite the preparation rush, it's important not to forget the little things, such as making sure you are carrying the best anti ageing cream! Just a few key beauty products can make your flight much more comfortable and help you maintain that feel-good travel buzz. Of course, bag weight restrictions and a 100ml (3.4fl.oz) limit per product applies when flying between most countries, so it is time to embrace the 'mini's' of the beauty world. Check out our favorite in-flight beauty essentials below!
1. Hydrating Face Cream
Most frequent flyers will know, the atmosphere at 30,000 feet in an airplane cabin is Sahara-desert dry. This doesn't make for fabulous feeling skin. Having a Pellelulcent 1fl.oz Age-Management cream on hand will bring a little bit of luxe to your flight and leave you with a fresh-feeling face. As a dry atmosphere can be aging for the skin, we feel that the best anti aging cream is one which can help to protect against this. Why not make a mini-combo of both the 30ml 1fl.oz Cream and Lotion in your carry on bags to make sure you have the best anti ageing day cream and the best anti ageing night cream.
2. Nourishing Facial Wipes
If you're on an over-night flight, you may like to take off your makeup (if you're wearing any) or just decided you'd like to wash your face with something a little more nourishing than water. Face wipes also come in handy for any food-to-fabric spillages and for easily freshening up your hands.
3. Your Favorite Lip Balm
Dry and sore lips can be very uncomfortable but easily avoidable while flying. If you've discovered your ultimate lip-soothing product –be sure to pack this in your carry on. If not, hop on Google and look up a few reviews. The beauty bloggers of the world have tried and tested what the market has to offer in all areas to find the best anti aging products.
4. Mini Toothbrush & Toothpaste
It goes without saying; it's nice to freshen up after you've had a few cups of tea, dinner and snacks throughout your travels. A number of pharmacists sell compact toothbrushes and toothpaste sets for easy packing. Just as you'll enjoy having used the best anti ageing cream on your face, you'll thank your past-self for adding some dental care to your carry on.
5. Eye Soothing Patches
Eye patches come in a variety of different shapes, sizes and treatments, and are fantastic for relaxing and revitalizing your eye area. Yes, you will look ridiculous and attract a number of curious stares, but use these and you'll be the one looking fresh as a daisy when you touch-down at your destination. And why not use the best anti ageing night cream for extra replenishment while you rest on the plane?
6. A filtered water bottle
Keeping a water bottle on hand is a great health and cost-saving idea all the time but it is especially important for your skin while flying. If you're wary of the tap water on board, water bottles with filters use activated charcoal to help remove toxins from water. Investing in one of these could be handy throughout your travels.
7. Hand Sanitizer
It goes without saying, avoiding negative bacteria is always a priority. Being in a relatively confined space with numerous people can sometimes encourage a common cold to spread. Keeping a hand sanitizer in your carry on will help make protecting yourself from germs a tad easier.  And we have noticed that Pellelucent is not only the best anti aging cream for the face, but can also be used to hydrate the hands!
8. Silk eye mask
Wearing a silk eye mask while you sleep on the plane will help prevent the delicate skin around your eyes from creasing. Being shaded away from lights and movement on board will also help you to have a more restful sleep.
9. BB Cream
If you're really feeling like a pick me up, having your favorite BB cream handy on board to use will allow you to give your skin a hydrating and even base. It can be an important aspect of the best anti aging skin care routine and is especially handy if you will be dashing from the airport to a meeting or special occasion.
We hope this list will come in handy when packing for your next trip. We're always on the lookout for tips to make travel, work and lifestyle a little more luxe!