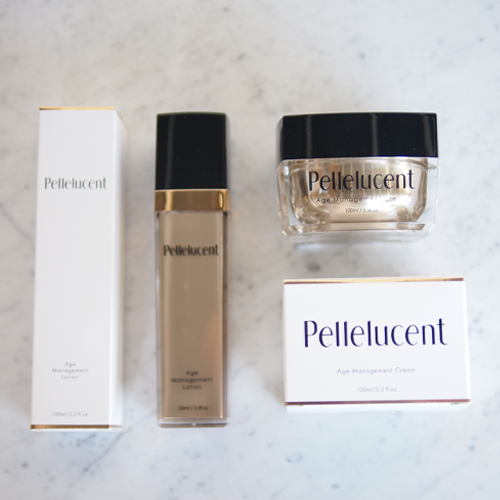 Pellelucent is Australian for Skin Care
Australia is a unique continent, subject to some of the world's most diverse and extreme climactic conditions. Australian skincare needs to be versatile and effective to address skincare issues relating to exposure from harsh sunlight and damaging UV rays (Australia has some of the highest UV levels in the world); strong winds; hot, heavy humidity in summer and dry, blistering cold swept over from Antarctica in the winter.
Dry Heat
Essential Hydration
One of the most important aspect for an anti wrinkle face cream in Australia is the need to re-hydrate. The dry heat that sweeps across Australia in summer months, generated in the harsh desert interior of the country, can be severely dehydrating for skin. Pellelucent contains several powerful active ingredients to address this. Our Macadamia and Almond oils nourish and revitalise, and also act as an excellent carrier for other active ingredients, helping Pellelucent to be a rich and luxurious product that at the same time absorbs quickly into the skin without leaving a greasy residue.
An article published on the American Skin Association notes:
Skin owes its soft, pliable texture to its water content. Dry air (low humidity), probably the most common cause of dry skin, causes an evident reduction of water content.
It is important for Australian skincare to address this need with products that are richly hydrating.
Effective Barrier Protection
Pellelucent age management cream also contains a special sea weed compound distilled from Undaria Pinnatifida – sourced from the Tasmanian coast – that acts as a natural humectant, drawing moisture to the skin and creating a light but effective barrier on the skin.
Cold
More Than Just a Moisturiser
Australian winters can be damaging to complexions as we run between the cold, blustery conditions outdoors and over-heated conditions indoors. We need to reach for a good anti wrinkle face cream with active ingredients that can do more than just moisturise. Pellelucent contains many powerful anti-oxidents, such as our seaweed compound Undaria Pinnatifida, Kakadu Plum (which is nature's most potent source of the star anti-oxidant Vitamin C), CoQ10, Green Tea and Natural Vitamin E. Anti-oxidants nourish from deep within the layers of the skin, helping to fight the damaging effects of free-radicals and creating a nourishing environment for healthy skin. Pellelucent is one of the first Australian skincare products to provide such a broad range of active ingredients working together in perfect balance.
The Synergy of our European Core Compound and Native Australian Organic Botanicals
Pellelucent is unique in its balance between our scientifically-formulated core European compound, that refines and revitalizes skin exposed to the harshest Australian conditions, and the nourishment of native Australian organic botanicals. Australia is home to an amazing variety of unique botanical wonders, many of which have been used by indigenous people for centuries for their medicinal and healing properties. Pellelucent is excited to source some of these incredible ingredients in its formulations.
Humidity
Light-weight Texture
Humidity poses its own challenge to skincare. It can be difficult to find a powerful anti wrinkle face cream that is light enough to feel comfortable in times of high humidity. Many anti ageing products can be thick and heavy, but Pellelucent Lotion offers a light, refreshing alternative that is just as powerful as our Cream, containing the same active ingredients in the same levels.
Non-comedogenic
Importantly, the ingredients in Pellelucent are graded as non-comedogenic so you can apply to even the most sensitive skin, safe in the knowledge that it won't clog your pores.
UV Rays
Damaging Effect
According to the Australian Cancer Council, exposure to UV radiation can be extremely damaging to the skin:
UV radiation is responsible for up to 80% of fine lines and wrinkles. It also causes skin sagging, blotchiness and roughness.
Anti-oxidants
Anti-oxidants – especially when present in skincare products as a range of ingredients instead of as a single element – have been shown to have a positive role in addressing the damaging effects of UV radiation on the skin.
Anti-inflammatory
Studies have shown that the brown algae (seaweed) Undaria Pinnatifida has properties that are beneficial to skin suffering from UV radiation exposure. Undaria Pinnatifida is an anti-inflammatory, allowing the restoration of healthy skin-cell activity. One study on brown algae seaweeds (also known as Fucoidans) has shown it
… also has significant enzyme inhibitory activity against a number of enzymes including matrix metalloproteases, hyaluronidases and elastases [1,2]. This inhibitory activity limits tissue breakdown in inflammatory settings caused by injury and disease
1.Thring TS, Hili P, Naughton DP. Anti-collagenase, anti-elastase and anti-oxidant activities of extracts from 21 plants. BMC Complement. Altern. Med. 2009;9:27. [PMC free article] [PubMed]
2, Senni K, Gueniche F, Foucault-Bertaud A, Igondjo-Tchen S, Fioretti F, Colliec-Jouault S, Durand P, Guezennec J, Godeau G, Letourneur D. Fucoidan a sulfated polysaccharide from brown algae is a potent modulator of connective tissue proteolysis. Arch. Biochem. Biophys. 2006;445:56–64. [PubMed]
Sunscreen
Of course one of the best ways to protect your skin from UV rays is with an appropriate sunscreen. Many skincare products combine sunscreen with their moisturisers and cosmetics implying to the consumer that this is an effective way of dealing with skin care in a harsh climate. However, Pellelucent does not have an added sunscreen element as we believe that the best anti wrinkle face cream is one which is allowed to penetrate deep into the skin. Sunscreens are designed to sit on top of the skin as a protective layer, and so to combine the two would lessen the effectiveness of each.
As Pellelucent is non-comedogenic and rapidly absorbed into the skin, you can comfortably apply your most effective sunscreen product over the top. We recommend repeated applications of sunscreen during daylight when outdoors.